Jim Beam Repeal Batch is unmatched here in Myrtle Beach, SC. We have every Jim Beam Flavor available on the market. We carry Repeal Batch, Double Oaked, Black, Vanilla, Apple, Double Oaked, Rye, Single Barrel, and Bonded Proof 100 Proof, Jim Beam Devils Cut, and Hot Toddy can be sipped or mixed while you are watching the waves come in on the Grandstrand! Keep the Jim Beam Repeal Batch around while on vacation in Myrtle Beach, SC.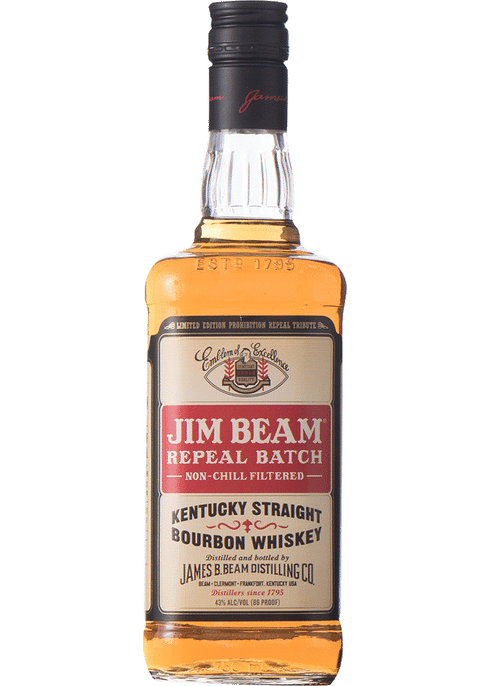 Since 1795, Jim Beam has been crafted by the Beam family and distilled with a strong sense of family values. Seven generations later, it's still made with those same values and aged twice as long as the law requires. Perhaps that's why, today, Jim Beam stands as the World's #1 Bourbon. Elegant. Smooth. Refined. That's what 4 years of aging in newly charred American white oak barrels does to our bourbon. But every drop is worth the effort, and we love the idea of sticking to our great-great-grandfather's recipe
Jim Beam Flavors we have in stock:
So no matter if you are looking for Jim Beam Repeal Batch, Rye, Devil's Cut or another flavor for to mix or drink neat you can count on finding your favorite Jim Beam while here in Myrtle Beach, SC.