Crown Royal Texas Mesquite is unmatched here in Myrtle Beach, SC. We have every Crown Royal available on the market. We have Wine Barrel Finish or Reserve. Crown Royal can be sipped or mixed while you are watching the waves come in on the Grandstrand! Keep the Crown Royal Texas Mesquite around while on vacation in Myrtle Beach, SC.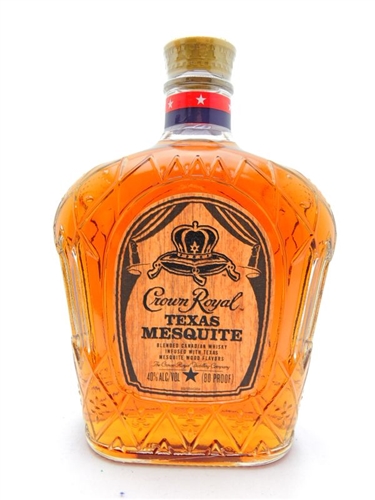 Crown Royal Texas Mesquite is a blend of Crown Royal Deluxe infused with the smoky soul of locally sourced Texas mesquite wood. The result is a unique flavor that is smoky and spicy with the distinctive smoothness of Crown Royal.
Crown Royal Flavors we have in stock:
Blender's Mash  
Deluxe 
Rye 
Black
Wine Barrel Finished 
Reserve
XO
XR
So no matter if you are looking for Crown Royal Texas Mesquite or another flavor for to mix or drink neat you can count on finding your favorite crown royal while here in Myrtle Beach, SC.
Give us a call and check out our Daily Specials or get directions to this Myrtle Beach SC liquor store.