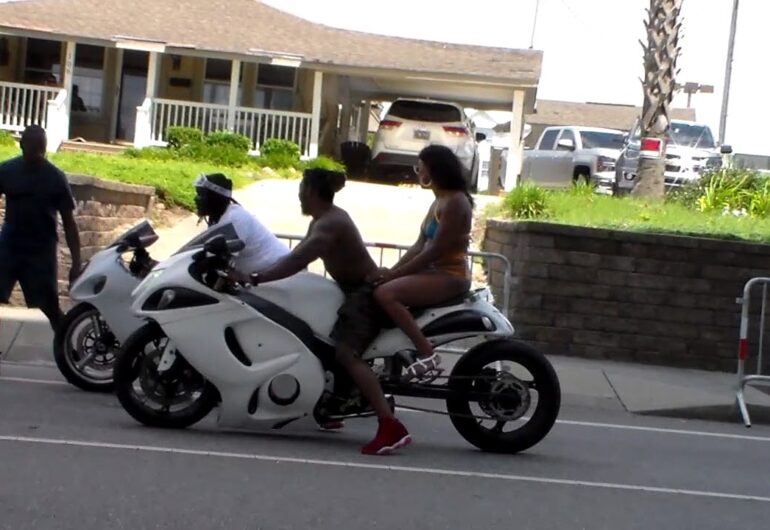 Black Bike Week Myrtle Beach
Black Bike Week is not only the largest black bike festival in the world but its also the largest black beach week event period. Every Memorial Day Weekend over 350,000 bikers travel to Myrtle Beach, South Carolina for fun, food, festivities and more. If you love bikes and the people who ride them, you cannot miss this event.
This year the Spring Bike Rally in Myrtle Beach will be held May 10, 2019 – May 19, 2019 The stage is set for the 80th annual Spring Rally in Myrtle Beach to draw in thousands of Harley Davidson enthusiasts and other riders for a week of great riding, and some fun in the sun. Murrells Inlet, just 15 miles south of Myrtle Beach, is a major hot spot for bikers during Harley Week in Myrtle Beach. Entertainment will be plentiful thanks to all of the vendors, biker bars and live music.
The actual event occurs around the Myrtle Beach area. There are tons of parties and events that occur throughout the 3 day weekend. The hotels are jam packed full of revelers. The beaches are swamped, the streets are packed and you can smell the BBQ grilling as many people spend their entire year waiting for this event. There are plenty of things to get into during the event. There are concerts, parties, pool parties, contest, fashion shows and etc.
Each year is different. You are guaranteed to have fun. The is an outdoor public event. There isn't a cost to attend. However, you will need enough funds for the many Myrtle Beach restaurants along the strip. For the best prices and selection of Liquor, Beer and Wine, stop by and see us at Myrtle Beach Liquor. Look for the Hummer on Kings Highway near the Boardwalk and the Ferris Wheel.